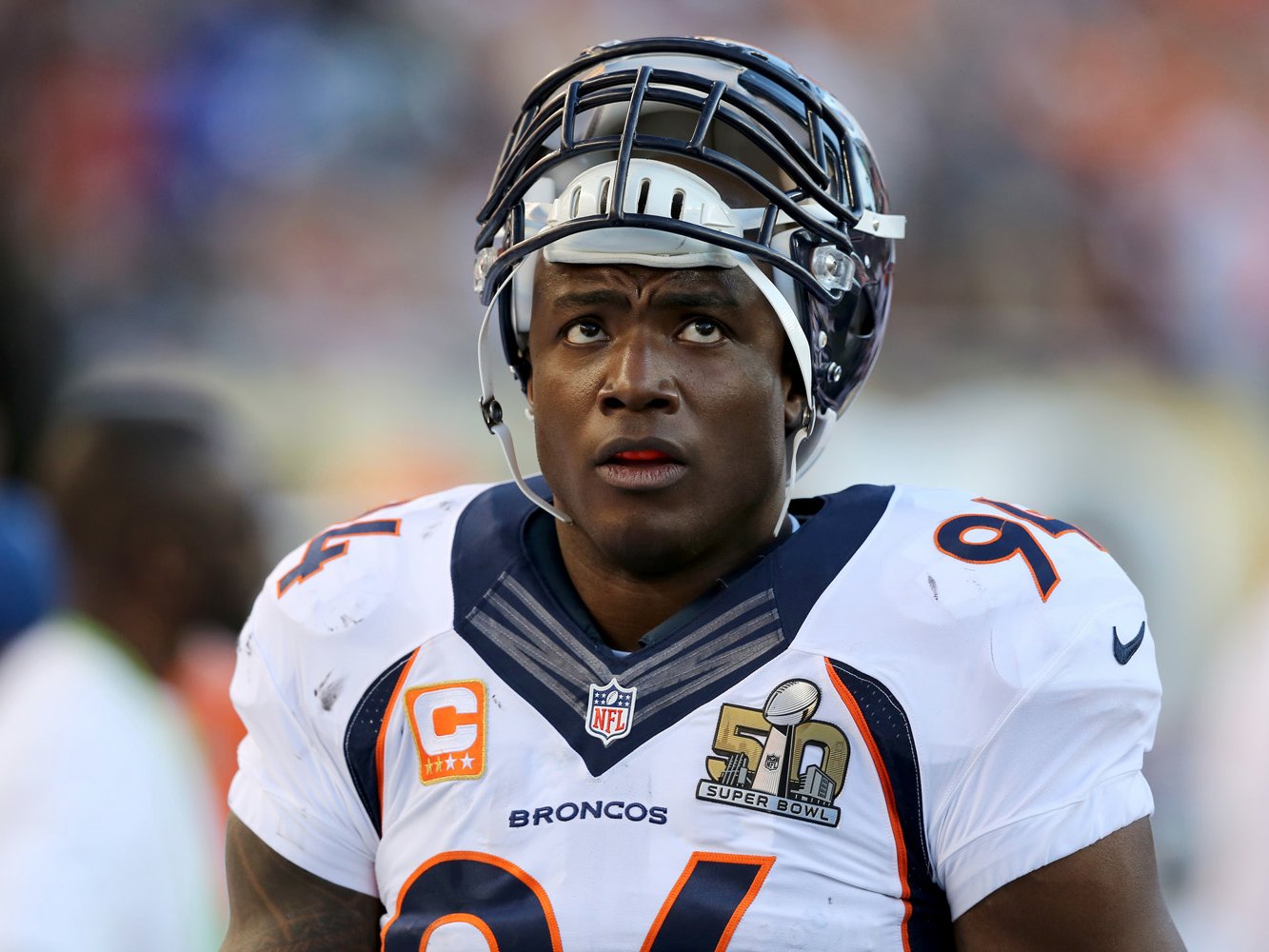 A shout out to @Nick for starting D-Ware's retirement announcement thread and to @Rhett for sharing an Andrew Mason tweet about D-Ware's Ring of Fame (in)eligibility.
That sub-thread combined with my own thoughts on the value D-Ware brought to the team got me to thinking… Does Demarcus Ware really belong in the Denver Broncos Ring of Fame?
To be fair, technically he's not eligible as ROF candidates need a minimum of four years on a Broncos roster. However, hear me out. After the fold, I might make you consider him worth a rule change. 'Might' being the operative word. 🙂
Full disclosure, I am a HUGE D-Ware fan and am openly in favor of his enshrinement both in Canton and at Mile High. I've been a huge proponent of keeping Demarcus Ware on this team's roster, regardless of cost (within reason of course) for all the intangibles he has brought since signing with the Broncos in the 2014.
To be fair though, I think the most objective approach is to look at his career as a Denver Bronco from a statistical measure:
Regular Season: 67 Games Played, 1 Int, 3 FF, 1 FR, 21.5 Sacks, 63 Tackles, 22 Assisted Tackles.
Post-Season: 4 Games Played, 1 FR, 3.5 Sacks, 8 Tackles, 6 Assisted Tackles.
2-Pro Bowl Selections
3-Time Defensive Captain
Superbowl 50 Champion
Not a bad resume for 3 years. Especially when you compare it to an already enshrined Ring of Famer who only had a 4 year career as a Bronco.
Then, there is the intangibles:
Motivator.
Mentor.
Leader.
Guy who answers the phone when the President of the United States calls.
It took sports writers more than a decade to come around on the idea that longevity was overrated when it came to all time greatness. Sometimes you really can catch lightening in a bottle. Demarcus Ware may go down as one of the greatest leaders on the greatest defense in NFL history. Do you really want to have that 1st ballot Hall of Fame inductee NOT on the rafters at Mile High?
I say he get's in just because of this: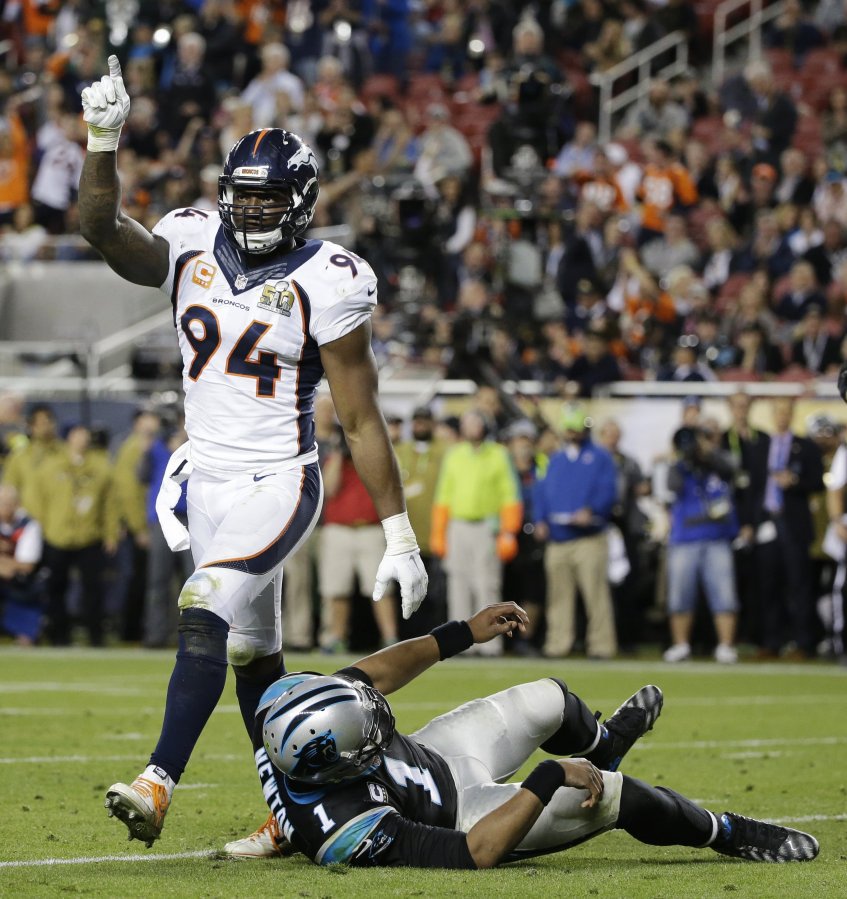 Thanks for EVERYTHING D-Ware.