Now that this is out of the way and while we all wait for @Nick full break down, I thought it was worth taking a moment to reflect.
While participating in the Broncos Greatest Game Tournament put on by @Jeremy (KUDOS BTW, this has been a lot of fun taking so many trips down memory lane), I had to force myself to consider just how great the last few seasons have been for Broncos Country and where it all is going to rank in NFL history.
In the last round, I made a comment that I thought last year's regular season game against the Green Bay Packers was the "Greatest regular season game for a Defense in NFL history. " This prompted @VonSwenson to, rightfully so, question if I really believed that (see thread here).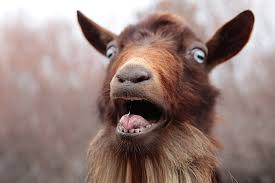 After the fold, I think I can answer for Broncos Country how great not only that game was, but also just How Lucky We Are.
Now, I should pump the breaks a little, this argument stems from a self-admitted orange and blue bias and a guy who played defense in college. However, @VonSwenson got me to dig a little into the question of just how unprecedented the last few years have been for Broncos Country.
First, the 2015 Green Bay Packers game:
In the discussion thread I wrote, "Going into that week, the Packers were ranked 2nd in NFL Power Rankings, they averaged 26.8 points per game and over 364 yards per game. They ended the game with only 140 total yards and 10 points and Rodgers 77 passing yards was the lowest of his career in a game not ended by injury."
This defense literally sacked or put Rodgers under duress on 66% of his dropbacks! Source. Note, the league average for pressure plays a game was 25%
During the modern era NFL, I can't think of a greater regular season game that, at the time, had more hype, pitted one of the NFL's top teams against a home team underdog and that resulted in a absolute defensive domination by what would become one of the NFL's greatest defenses ever.
Second, was last years defense a GOAT?
This is a loaded question, and it is very difficult to compare teams from different eras of football. Back in February, USA Today's For the Win did a good job trying to sort through the hardliner statistical comparisons that would surely omit the Broncos Defense for discussion of GOAT. It is a really good article and I suggest you read it if you have a moment.
The author argues that because, "Points and yardage are higher than ever and turnover percentage is at an all-time low" any GOAT discussion has to take into consideration the era of football. In addition, the 2015 Denver Broncos defense put up GOAT stats in-spite of one of the worst offenses in the league. Take a look at this chart used:

In other words, no other defense in the GOAT discussion had an offense that ranked outside of the top 10 in Giveaway, Field Position and Time of Possession.
Finally, I'll leave the GOAT discussion up to the reader, however when talking about the 2015 playoffs,  I think the article summed it up the argument nicely, "Taking on three of the highest scoring offenses in the league, the Broncos allowed only 14.6 points a game." For your own reference, those same teams averaged 29 points per game during the regular season.
Third, this came only two years after we were all a #witness
In the age of NFL media coverage, last year feels like a lifetime ago. Two years ago was to generations ago. Just quick reminder about the year that fell 36 points short of complete glory.
In 2013, the Denver Broncos set 7 NFL Team Records, 8 NFL Player Records, 7 Franchise Team Records and 16 Franchise Player Records.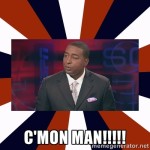 Now, I don't need to remind everyone how this ended, but as Chris Carter would say…
Lastly, how sweet it is to be Denver Broncos fan!
It is at this point that I hope to truly remind everyone in the In-Thin Air community,  our transplants from IAOFM and especially your crazy uncle who complains about every Broncos decision, just how truly special things have been for Broncos Country.
There is this: "Since becoming the team's owner in 1984, no NFL franchise has fared better in the regular season than the Broncos."
There is this: "This One's for John!"
There is this: "This one's for Pat!"
And now there is going to be much, much, much more of this: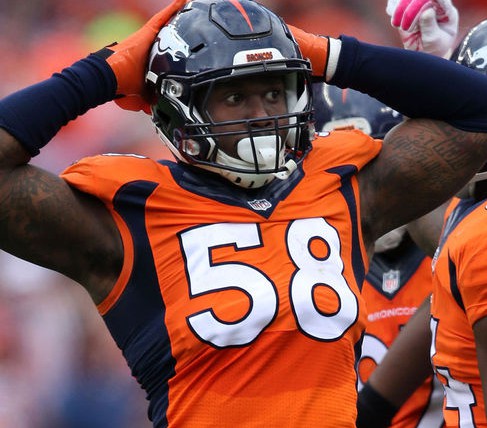 Welcome back Von F-ing Miller! Only 54 days my lucky-ass community!
P.S. Don't forget about this: "We got a really big team."