Hello Broncos Fans!
Going into training camp, this Broncos team has a lot of new, unfamiliar faces on the roster. In order to help the average fan get acquainted with the layout of the roster, I am ranking the Broncos 90 man roster pre-training camp. Keep in mind, that IR players (ahem, Ryan Clady) will not be included on this list. If you have any disagreements with my rankings, let me know.
Today I will be ranking players 80-71. These are guys with an outside shot at the 53, but will stick on somewhere. The Broncos are incredibly deep, so these guys are at least good enough to be on another team's practice squad.
---
80: David Porter, Wide Receiver
The 5'11 TCU UDFA probably doesn't have a great shot at this roster. His 4.52 speed is not great when combined with his smaller size. Do not count Porter out though. He has a slim possibility to stick with receiver being a need. Although he's short, he's a surprisingly long strider with huge hands. His game actually reminds me a lot of Emmanuel Sanders. If given the chance to develop, he could be an excellent slot receiver. It's all projection however.
---
79: Chase Vaughn, Outside Linebacker
Vaughn has a very interesting story. He ran a 4.48, and has been a practice squad guy the last couple years. I see him as a talented fit for a 3-4, but he's have to beat out 2 talented players ahead of him. Being 26 already isn't helping. Still, the talent is there, and depth at the position is pushing his ranking down a bit.
---
78: Dillon Day, Center
Tough as nails UDFA center out of Mississippi State. Four year starter in the SEC, that is always impressive. Ran a 5.23 at his pro day, which is decent for a center. He is 6'4, 299, so ideal ZBS size. Seems like a steal as a UDFA. He is the type of guy who could compete for a starting job if our center core is weak, or could be out of the league is a year, you can't know. I think he'll latch on on the practice squad at least however, assuming some other team doesn't snatch him up.
---
77: Zac Dysert, Quarterback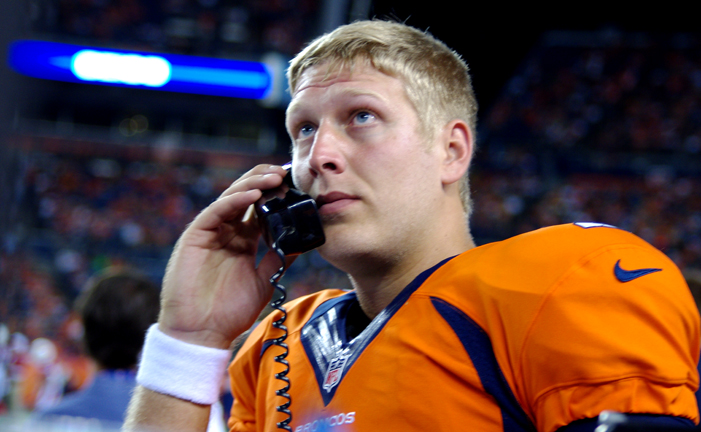 A very familiar face, Dysert has been on the team for a while after being a 2013 7th round pick out of Miami of Ohio. He has a huge arm and good mobility. Still, he does not impress at all with his touch in practice. He'll need to improve significantly to fend off Trevor Siemian, who is the coaching staff's guy. Whichever QB does will probably be viewed as Brock Osweiler's long term backup.
---
76: Chuka Ndulue, NT/DE
Ndulue has apparently gotten his weight up to 6'3, 290, so I'd be willing to guess they are planning on trying him at Nose Tackle. A jack of all trades who was solid at Oklahoma, Ndulue is a good football player who does not test well. The depth at nose tackle will probably keep him off the roster, but he could be a valuable call up with Marvin Austin's injury history.
---
75: Bennie Fowler, Wide Receiver
6'1, 217 pounder with solid speed. Ran a 4.35 at the Michigan State pro day. Was a UDFA signing a year ago who stuck around on the practice squad. He will be competing for that 5th receiver/kick returner spot. Has the talent, it's just a question of whether or not he puts it together this preseason.
---
74: Josh Bush, Safety
Journeyman safety who was a 6th rounder out of Wake in 2012. Played for the Jets a couple years before we picked him up on waivers. Got in a couple games for us last year, and even picked off a pass. Still in a stacked secondary, he probably won't make our 53. He's too talented not to catch on as a backup somewhere however. Bush will be a victim of depth this offseason.
---
73: Connor Rains, Offensive Tackle
The 6'7, 309 pound UDFA out of Wyoming has an outside shot at the 53 man roster. A 2 year starting right tackle, Rains has good size. It is also of note that the Broncos had multiple reps at the Wyoming pro day. Does not have starter level athleticism, but he's a big, strong player who could be a very solid 4th tackle. More likely to be a practice squad player until he works on his game a bit.
---
72: Shaquil Barrett, Linebacker
Barrett vs McCray figures to be one of the more exciting position battles this season. He is 6'1, 260, so he has perfect size for a 3-4 outside linebacker. A better football player than athlete, he was a projected 5th round pick who Denver snatched up as a UDFA last year. Runs in the 4.73 range, so he's not a bad athlete. Many have speculated that he'd be a great fit inside if McCray wins the 4th edge rusher job. All in all, Barrett has a solid shot at making this team, but he's no lock.
---
71: Zaire Anderson, ILB/Safety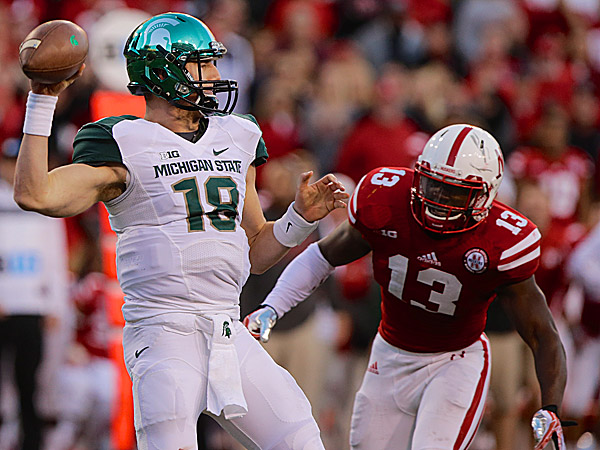 Anderson is my favorite UDFA in this class. He is undersized at 5-11, 225, but Denver has had luck with undersized linebackers before. He outplayed Randy Gregory at times at Nebraska. Ran a 4.83 at the Nebraska pro day, but he plays faster than that. He tore his ACL in 2013, and played a full game on it before even realizing it was torn. That is amazing toughness. I see a guy who can play a hybrid role at multiple positions. He may have to play 2015 on the practice squad, but he'll become a familiar face in due time.
---
Ok, thanks for reading. I will have the next edition of this list ready by tomorrow. Thanks for reading.
In Elway we trust, go Broncos.