With 6-10 in the rearview mirror and on the eve of tampering-but-not-tampering-but-definitely-illegal-sort-of-free-agency rumor mill, it felt appropriate to take a look back at two of the biggest off-season moves for the Denver Broncos so far:

Now, I have no intentions of questioning any fan's God-given right to Monday Morning Quarterback the firing and hiring of these head coaches. If you want to red-ink the crap out of those resumes, go to town. There is merit to all of those qualifications, interview accounts and second fiddle discussions.
Instead, I'm going to tackle the only question that might be older than this coaching staff themselves: Do head coaches really even matter?
To be fair, this is being asked in a bit of a facetious way. Yes, coaches matter. As a volunteer cat herder (aka pre-school soccer coach), I can attest with first-hand knowledge that these little rug rats would be absolutely lost without me keeping them and the ball on the actual soccer field.
Many of you may even have examples of a coach that changed your life (Coach Fine, you really are like a second father) or you may have a coach whose presence you wouldn't wish upon your worst enemy (Coach Spencer… WTF were you doing coaching kids?).
What I'm really asking is if our beloved franchise's crowning of their team's CEO for the fourth time in seven years warrants all the overreaction?
In a 2009 empirical study of NFL coaching ability, a group of scholars discovered that good coaching was (paraphrasing) a result of using resources efficiently in order to maximize team potential however, a coach's ability to create that value depended highly on the quality of resources at their disposal. In other words, a good coach is someone who is good at managing AND has superstar athletes.
You sort of need the chicken and the egg.
A perfect micorcosim of this is no doubt, the last three Denver Broncos seasons. By most accounts, a 20-28 record would indicate, well, that we sucked. So, at whose feet do we lay the blame? Was this a coaching problem (Kubiak, VJ, Dennison, McCoy, Musgrave, Wade, Woods) or was this a talent problem (Mark Sanchez, Trevor Siemian, Paxton Lynch, Brock Osweiler, Case Keenum, Chad Kelly, Kevin Hogan)? Small sample sizes here, I know, but you get my point.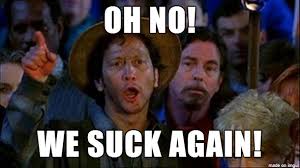 Professional poker player and author Annie Dukes would really have a problem with the way I'm framing this argument. In her book, Thinking in Bets, Making Smarter Decisions When You Don't Have All the Facts (great book BTW), Annie points out that black and white thinking is, "a driver of both motivated reasoning and self-serving bias." In reality, most decisions have A LOT of space between unequivocal wright and wrong.
Now I proudly wear my biases as a former athlete. I mean, look at the offensive snap count leaders for last year's team… yikes. Also, consider the gaping hole in locker room leadership left by Manning and Ware departures. There is actually a book about this very topic. However, I'm not naive to the fact that so many more circumstances can impact the final outcome of a game and season, including the role coaches can and do play.
As we continue to nurse what has turned into a three-year SB50 hangover, I simply wanted to encourage all of us to stay positive during the ebb and flow of this upcoming season. Bad coaching calls are going to be made. Good coaching calls are going to be made. And despite our terrible tendency to equate the quality of decision making with the quality of their results, sometimes we are just going to get lucky and it is going to be magical. Embrace it! At the end of the day, the whole will always be greater than the sum of its parts.
In the meantime, welcome aboard Godfather, now let's make free agents some offers they can't refuse.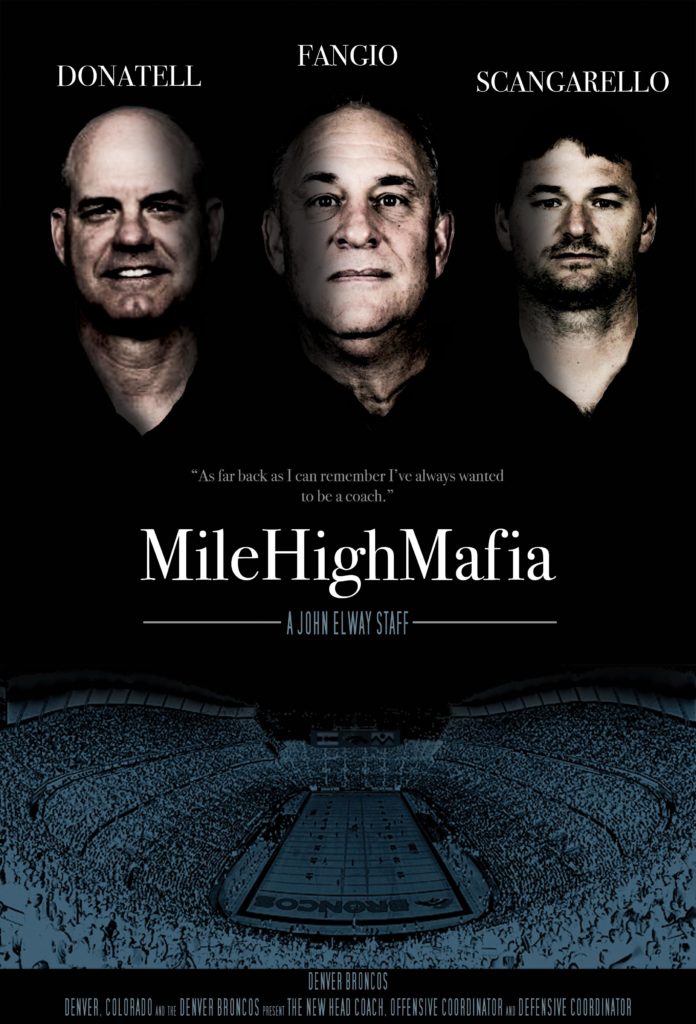 ---
P.S. I'm a longtime follower (IAOFM converter) and I've dipped my toes in a few contributions on here over time. However, right after the SB50 victory, I took my first executive level job working for The Man and had a second child. The two really put a dent in any of my free time, however I am still a daily lurker and wanted to just say thank you to @nick for the opportunity to even have a chance to share some thoughts on this daily getaway for so many of us.