In case you missed it, I crossed enemy lines and spent my Sunday entrenched in the heart of Bills Mafia. If I were to describe my experience in Orchard Park as a movie, it would be as if Animal House bred with American Psycho while Rudy played in the background of their rent-by-the-hour motel room.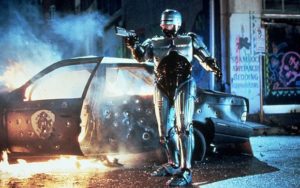 Imagine the City of Detroit from the Original RoboCop film… filed with drunk idiots… in 93 degree weather… randomly singing Shout. Sprinkle in some of this and this and this and you've got yourself quite the afternoon!
As you can imagine, I was more than excited when my caravan of Bills fans who haven't experienced a playoff victory since before puberty, pulled in next to a group of very brave Broncos fans. As it turns out, they weren't just fans, they were the proud family of the Broncos very own kicker, Brandon McManus.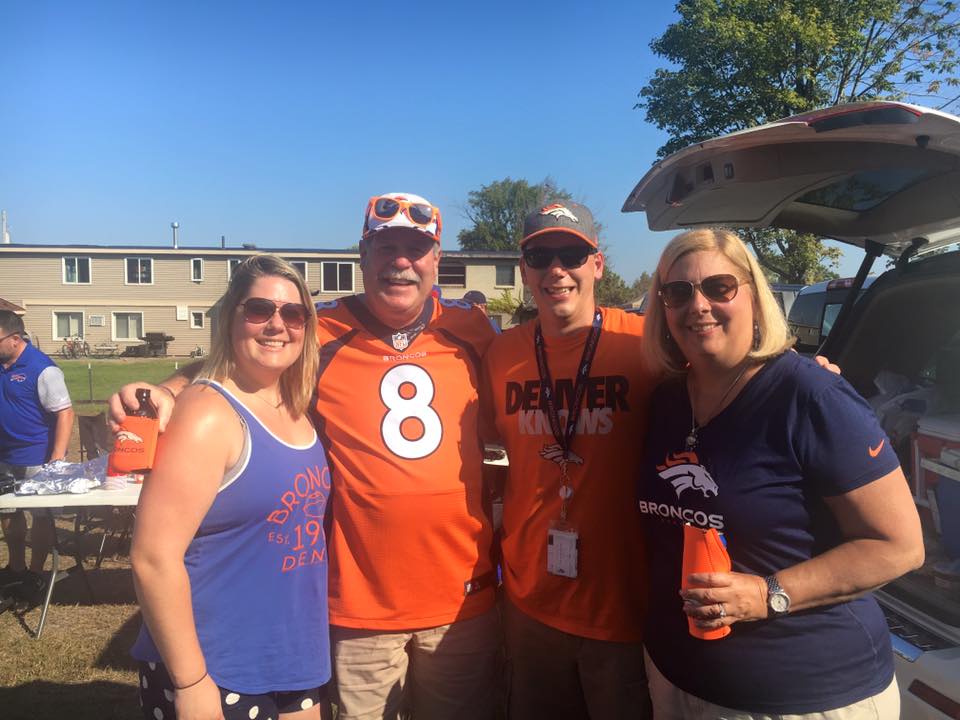 Stick with me because after the fold, as I'm going to share a few insights from "Pops", as Von Miller's dad calls him, and the McManus family. Awesome people BTW.
First and foremost, these recollections are all subjective, hearsay that occured during Bills Mafia tailgating (as you have just so eloquently visualized). Under no circumstance should any of this be considered absolute or factual and it should go without saying that these views do NOT represent the Broncos or the McManus family directly. These were simply tailgating stories… from what I can remember. 🙂
If you didn't know, Brandon McManus has a pretty cool rise to the NFL story: A Philadelphia suburban native, McManus was according to Pops, the first North Penn kicker to to start all four years on varsity. He would go through some "bull s**t" recruiting with Penn State and Michigan only to settle on a full-ride to Temple, where he was offered to compete for the starting job as a freshman.
He would win that job and go on to be the all time leading scorer for the Temple Owls (taking the nod from Bernard Pierce). McManus went undrafted in 2013, but did sign with the Indianapolis Colts, only to be waived before the season started. In 2014, Brandon played all four preseason games for the New York Giants and was traded to the Broncos for a conditional 7th round pick (we would end up giving them that pick that they would in turn trade to Tennessee).
At the time, Matt Prater was set to serve a 4 game suspension for violating the league's substance abuse policy (alcohol related). Coupled with his $2+Million dollar salary that was going to be guaranteed, Prater was waived and the Broncos uniquely carried two kickers on their 2014 roster (him and Connor Barth), eventually waiving McManus after a mid-season slump.
The following year, the Rocky Mountain Showdown was on with Barth and McManus having one of the best training camp competitions in recent memory. You'll recall, in one practice, Barth hit a 65 yard field goal only to be shown up by McManus shortly thereafter with a 70 yard field goal of his own. McManus wins the job and goes on to be arguably the MVP for their SB50 post-season run (10-10 and scoring 33 points).
Fast forward to the Orchard Park Bates Motel Parking Lot in a late September. Mom, Pops, Sister, Aunt and Uncle all shared some cool stories from tailgating around the country, raising a competitive ass kid and making snow angels in SB50 confetti. Below are my most memorable nuggets of information:
On raising a professional athlete:
All kids should play Soccer, starting very young and if you can afford it, competitive as they get older.
All professionally aspiring teenagers should reach out to former professional athletes behind their parents back for tutelage and networking.
All professionally aspiring teenagers should go to a high school with well connected coaches.
On the NCAA:
"F**k the NCAA"
"F**k Penn State"
"F**k Michigan"
On the NFL:
"The NFL is a cut-throat ass business"
John Mara (Giants Owner) personally apologized to McManus during the off-season for trading him, claimed it was a huge mistake. Sucker.
Indy put Vinatieri through the same thing the Broncos will eventually put McManus through. Your career is as long as you are cheap and expendable.
Agents control 99.9% of all contract negotiations. This was fascinating to me, simply put, holdouts and eventual agreements are not the decision of the athlete even though they may seem this way. Your representation handles ALL of this and you agree to it the moment you sign with an agency. So despite all the cutting out of John Elway in Instagram posts, holdouts are actually on the sports agents, not the athlete.
On the Denver Broncos:
Apparently guys love Brock Olivo. And as a plus, he won't yell at you right before you kick the ball. Where is the golf etiquette Joe DeCamillis?
Trevor Siemian carries the pedigree of a starting quarterback in the NFL. He is the first one in, last one out, handles all major endorsement responsibilities and runs with the superstars of the organization. The Broncos know this and it wouldn't surprise the players or family of the players if Trevor ends up the franchise QB.
Because this was probably the most telling and memorable thing to me (or at least the one thing that kept me distracted from a miserable 5 hour ride home), it's worth repeating: In Broncos' inner-circles, right now Trevor is walking the walk as a franchise QB.
Player's families tailgate together AFTER home games in Denver. Supposedly, they can be pretty epic. You didn't hear this from me though.
Peyton Manning's wife corrected him and made him treat Brandon better when he visited the Manning house for a favor request.
Because this was probably the second most memorable thing to me, it too is worth repeating: Peyton Manning's wife wears the pants in their relationship. You guys, we are all just like Peyton F**king Manning!
Despite an unfortunate loss, Broncos Country was well represented in Buffalo. Smartly, they stopped serving beer at half-time and Bills Mafia really were not as bad as their reputation preceded. I had an absolute blast. My only regret: Hitting up the taco truck after the game. Believe me, it wasn't pretty.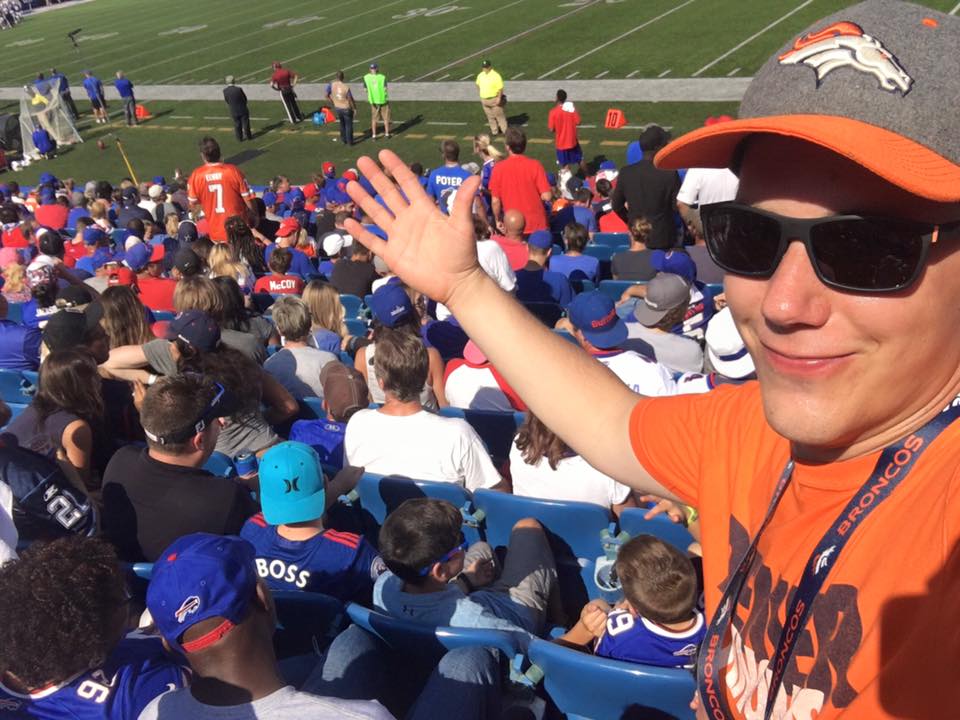 Thanks to my Bills Buddies for watching my back and for putting up with my obnoxious Broncos jabs. Thanks to the referee crew for giving the Bills fans a much deserved reprieve from suckery. And thanks to the awesome McManus family, it was great spending time together.