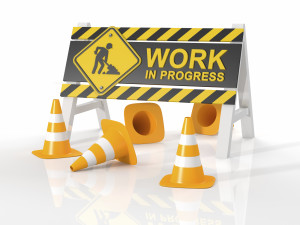 Hi there, everyone, I'm LH Almeida, writing all the way from Sao Paulo, Brazil, to fill in for Luke. I hope I'm up to the task. So the Broncos  went all the way South to face the Texans, and this is my Reactions to the game.
First of all, I'd like to say that, if we were all flying miles high after the first preseason game, this one probably brought us down to earth. Our team is in a weird mix of two modes that seem to be opposites: win-now and rebuild. We have Manning running out of time, with his window of time smaller than ever, yet we have new coaches everywhere, and a new system to be implemented. We're still a work in progress. As this is Leo's, I'm just filling in, I'll keep his three categories:
The Elway
– Nobody is taking CJ's job away. The guy looks like a truck going downhill. Nobody can stop him alone.
– Talking about jobs, Hillman clearly looks like #2 for me. He averaged almost 7 yards per carry, and protected the QB really well.
– As we're talking about RBs, Juwan Thompson looked more like his last year self than his last game self. I prefer this Juwan.
– I liked the connection between Manning and Daniels. I don't believe we will miss Julius.
– The OL gave both Manning and Osweiler all day to throw. True, the Texans were without Clowney and Watt, but still, I liked to see that clean pocket.
– Trevor Siemian looks like the real deal. Props to the scout who saw him.
– Nice catch, Louks, it might have given you your pass to the PS.
– If Darius Kilgo's play translates to the Regular Season, I won't miss Austin at all. He is the only Bronco with more than one sack in the Preseason, and is starting his collection of tackles for losses.
– Brandon Marshall looked fast, tackled well and was better than ever in coverage.
– I really believe that, with Todd Davis in there, we won't feel that much when either Trevathan or Marshall is off the field. He tackles like a beast.
– Talking about looking like a beast, I really believe Shaq Barret is pushing McCray out of the roster right now. Strip sack to end the game? This guy rocks. Just a tip, bro, don't take the helmet off a player in front of the official, ok?
– For the second straight game, our D# didn't give up a Touchdown, even though they had a goal-to-go situation late in the game.
– McManus's PAT went straight to the middle. Well, he missed a 33-yarder in Denver, so I guess hitting a 32 in Houston is a plus, right? And he crushes the ball on kickoffs, so I think he has the edge.
– Lanning needed only one punt to show more than Colquitt in the last two years.
– We didn't have a fumble or a long return against us in Special Teams. I guess that is an evolution, right?
The Neckbeard
– Manning looked way more uncomfortable than Osweiler in his first snaps in the new offense. What is weirder is that he was in the shotgun for most of those snaps.
– That said, we should've had at least four more first downs with Manning in there. DT and Casey dropped two and two penalties erased two more.
– DT, please, get back in football shape. I mean the several 100-yard games shape, not the first games of last season shape.
– At least from what I observed in both Preseason games this year, Monte Ball seems to be the one who will sit out most of the games. Even though he may be ahead of Juwan as a RB, he doesn't have a role in ST, and that may be it.
– So much for all Connor Barth's improved strength talk. Even his PAT looked like it wouldn't get there.
– Is is too early to say I expected more from DeMarcus Ware?
– When the most explosive play in the game was a pass to "Bubba" Caldwell, you know your receivers didn't have a good game.
– 8 penalties for 74 yards. Two of them negated first downs. At least two of them extended drives. This must be polished.
– Our longest Punt return this night was of 7 yards. I'm beginning to miss Trindon Holliday.
– After showing regression on his play from last year, Dysert lost reps to Siemian in the last week of Training Camp and didn't even see the field today. I think his time in Denver is over.
The Tebow
– I'll put Osweiler here today. He had a Tebow-like completion percentage, for 121 yards, 57 of them in the TD to Caldwell, and one pick. Also, he held the ball too long at times, and I still can't understand how a guy this tall can have his passes deflected or picked up at the line of scrimmage. Here's hoping he will bounce back next game. He flashed some good things, but it was a regression from last week, and against a weaker Defense.
– I wanted to see more of Joe Don Duncan. His name is too epic and he can't have worse hands than Casey, can he?
– Can Broncos fans stop talking about Tebow when our team is playing? Seriously, he is battling to be the third stringer in Philly, focus in Denver. Thanks.
– As I write this, I see Nick Novak kicking a PAT on the post. Goodell is celebrating somewhere.
– A meh win in Preseason is still a win, right?
– You'll only have to suffer me one more time. See you next week, after the 49ers game.