Hello Broncos Fans!
Going into training camp, this Broncos team has a lot of new, unfamiliar faces on the roster. In order to help the average fan get acquainted with the layout of the roster, I am ranking the Broncos 90 man roster pre-training camp. Keep in mind, that IR players (ahem, Ryan Clady) will not be included on this list. If you have any disagreements with my rankings, let me know.
Today I will be ranking players 70-61. These are guys with an outside shot at the 53, but will stick on somewhere. The Broncos are incredibly deep, so these guys are at least good enough to be on another team's practice squad. Many of this 10 may be a little more familiar, and are developing talents who can contribute at some point.
---
70: Curtis Marsh, Cornerback
In case you haven't heard, the Broncos are deep in the secondary. Like scary deep. This depth leaves Curtis Marsh little to no chance to make this team. That is not to say he isn't a talented player. He ran a 4.45 forty, despite being 6'1. Those measurables are ideal for a boundary corner. He has been a journeyman to this point. A third round pick by the Eagles in 2011, Marsh was released and signed by the Bengals in 2013. He was released less than a month later, and was resigned by the Eagles. When he was released for a third time, the Broncos signed him. Unfortunately for Marsh, it seems like he's in store to be released a fourth time. Fun fact about Marsh by the way, his sister is named M'haganee.
---
69: Nathan Palmer, Wide Receiver
Palmer is trying to make it on his 4th team, since signing as a UDFA in 2012. In 2013, he stuck on the Broncos practice squad, and was elevated to the active roster for a few games. Last year was another practice squad year for him. His size (5'11) and age (26) aren't doing him any favors, but if he can beat out Jordan Norwood and/or Andre Caldwell, he will make the 53. He could also make the team if he can show ability as a kick returner.
---
68: Jordan Taylor, Wide Receiver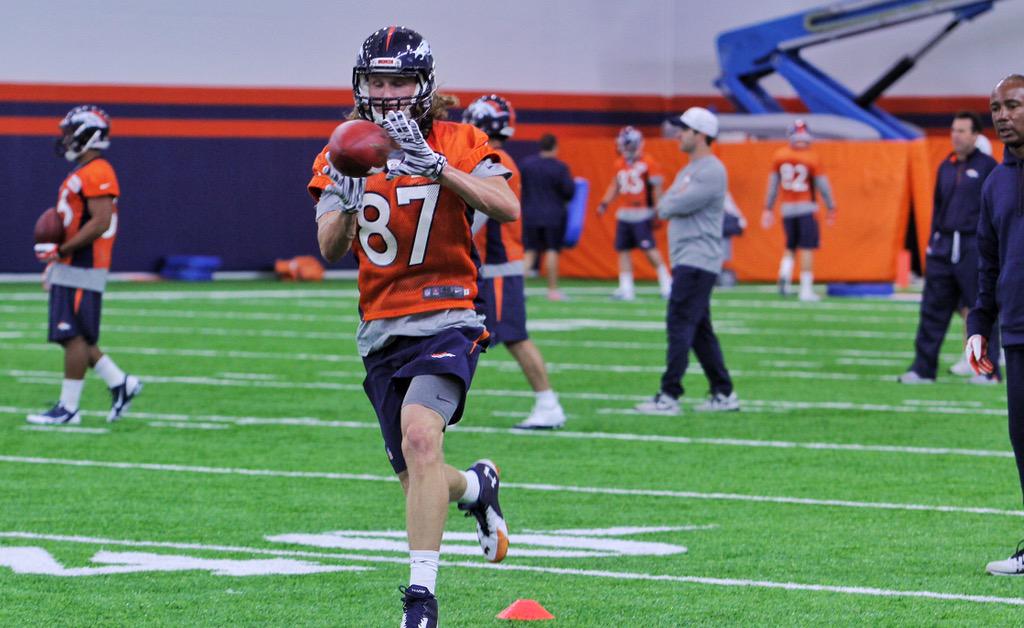 Jordan Taylor was one of our more high profile UDFA signings this year. He is a whopping 6'5, although he needs to add some weight to his frame. The projected 6th round pick ran a 4.5 forty and had a 36 inch vertical jump. Those are great athlete numbers for a big guy. If he can beat out fan favorite Jordan Norwood, or fan scapegoat Andre Caldwell, Taylor has a solid shot at the 53. I would say he's a practice squad guy, but I think another team would scoop him up before it came to that.
---
67: Joe Don Duncan, Tight End/Fullback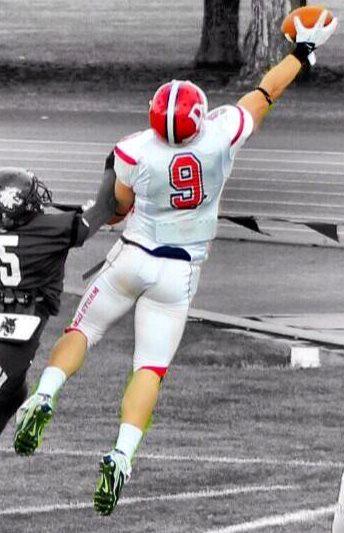 If nothing else, he's a good athlete, as shown above. Still, I'm not as sold on Joe Don as many people on here are.  there just isn't enough on him to get excited. Still, he moves well at 268, and his versatility gives him a shot at the roster.
---
66: Dominique Jones, Tight End
Jones was a UDFA from Indy a couple years ago. He will be in a position battle with Duncan for third tight end. He neither had a combine nor pro day, but he has been a solid preseason player in Denver and Indy. His experience gives him the slight edge over Duncan. Plus, apparently he's a superb Madden receiver
---
65: Taurean Nixon, Cornerback
Versatile DB out of Tulane with length (6'0) speed (sub 4.4 forty) was a 7th round pick in 2015. Has experience inside and outside, and excelled in both spots. Seems like he could be a diamond in the rough. He has talent, but needs to work. He played poorly in coverage at times. His only shot at the 53 is as a special teams ace, and that chance is probably slim. The Denver DB group is just too good.
---
64: Britton Colquitt, Punter
Colquitt is definitely the highest paid player on this list as of now. The sub par punter should not be making the amount of money he does. If rookie Karl Schmitz is even decent Denver needs to cut ways with Britton ASAP.
---
63: Lerentee McCray, Outside Linebacker McCray is one of my favorite players on the roster. A practice squad guy for the last two years, he is an incredibly talented rusher out of Florida. He will be in a position battle with Shaq Barrett, but McCray's experience and talent give him the edge to be Denver's fourth rusher.
---
62: Kapri Bibbs, Running Back
The Former CSU back is facing an uphill battle towards the 53. As a smaller back, at only 5'9, he also doesn't time great. He only ran a 4.67 combine. With the 4 talented backs ahead of him, I don't see Bibbs making the roster.
---
61: Josh Watson, Defensive Lineman
Josh Watson is my UDFA favorite to make this team. He has size at 6'4, 290, and was a very productive player in Clemson. I see him as an end in our scheme but he has the versatility to slide into tackle. He ran a 4.98 forty and benched 225 38 times. That is unbelievable. He is an incredibly underrated player, and you will know more about him in the near future.
Read more tomorrow when I go through players 60-51.
In Elway we trust, go Broncos!