In my recent 10 things I liked/didn't like post, I alluded to Trevor Siemian's ability to go through progressions and getting the ball to open receivers. I also mentioned that he has a tendency of checking down too quickly.
I previously wrote about Brock Osweiler when he was still with our team. As I was watching the Houston Texans game against the New England Patriots last night, it's unfortunate for me to say he hasn't improved in his weaknesses at all. There still isn't enough tape for me to properly evaluate Trevor Siemian, but I like what I see so far. I say his biggest weakness is he is too conservative at times and reminds me a little of our previous quarterback Kyle Orton.
I'll review our last game against the Colts, since they had a little more tape from another game and could adjust their defense accordingly.
In this play, his first target is wide receiver on the right.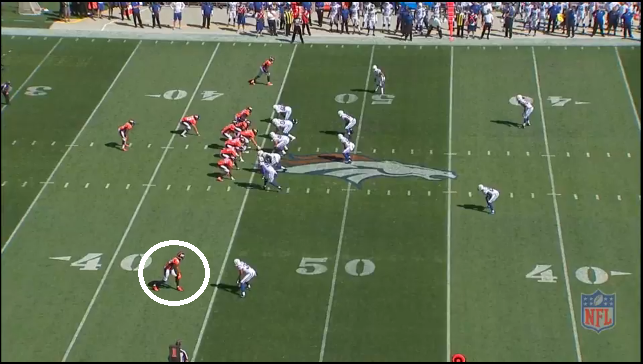 Within two seconds, it's painfully obvious he's not open – so he throws a pass to Janovich for a completion of 11 yards.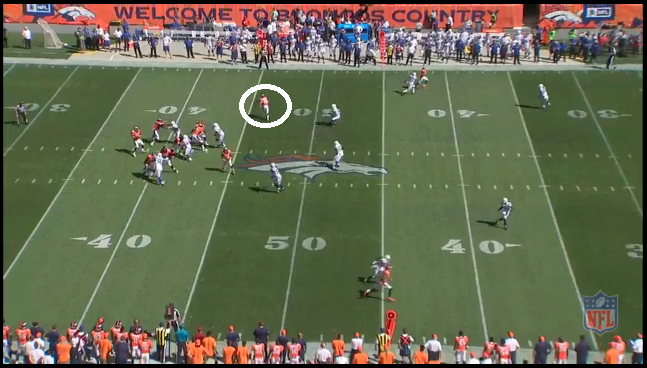 I like how he recognized it quickly. I also liked how he threw a pass in front of Janovich so he could turn up field to gain additional yards.
This drive looked good, until the final play. Set from the shotgun formation, Siemian didn't recognize Demaryius Thomas being wide open. However, he made the best of the situation and took a sack of 0 yards – so we didn't lose anything either.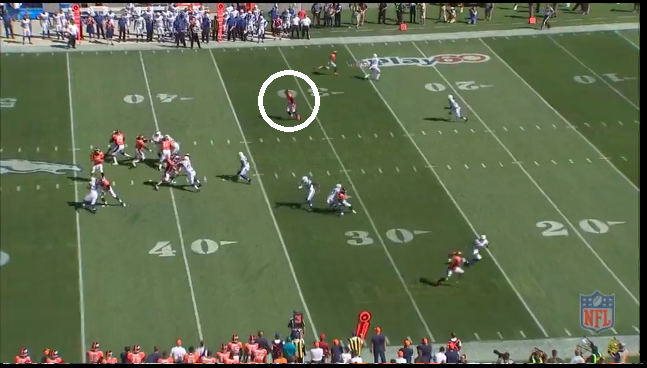 The next set of downs had a good first down on a short pass and two runs by Booker and Anderson. All the Broncos needed was three yards for a new set of downs.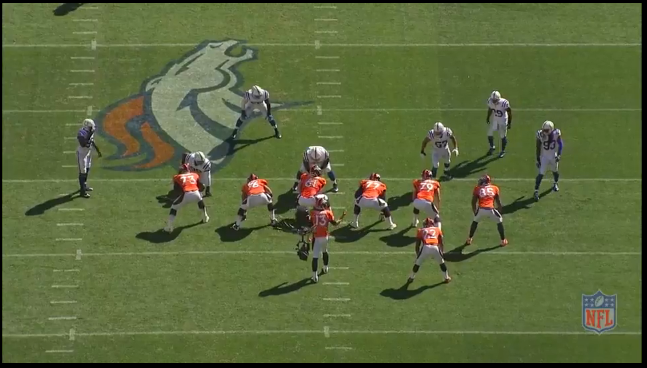 In this particular Shotgun formation, Demaryius Thomas was the first choice on the left (out of view).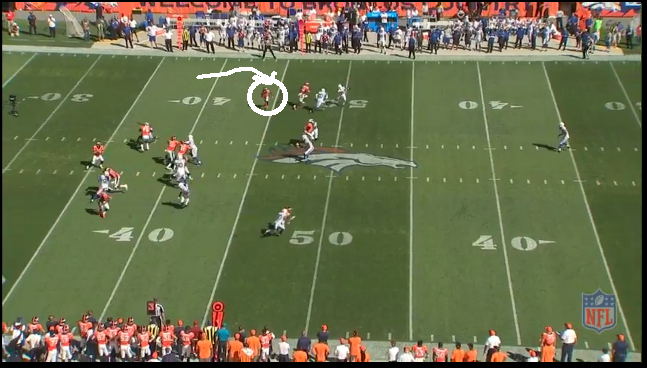 Except he was under man-to-man coverage and it was a bad decision to begin with. Someone was opening up and available in a cross. This would've given us another three downs.
The good news is that a majority of throws were to the best player available – even in the red zone.
In the second period, Virgil Green had a good break for 16 yards, but he wasn't the best receiver available.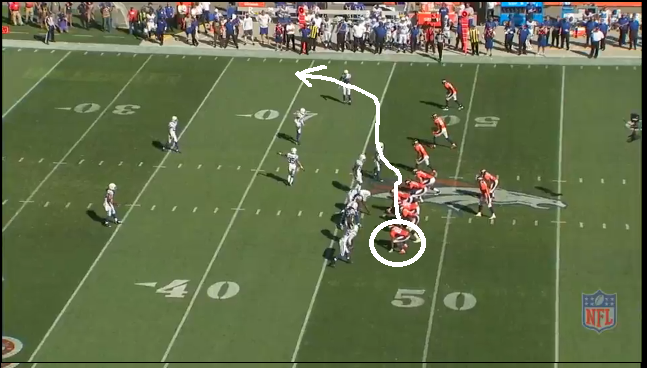 Someone was about to breakout and could've gone further.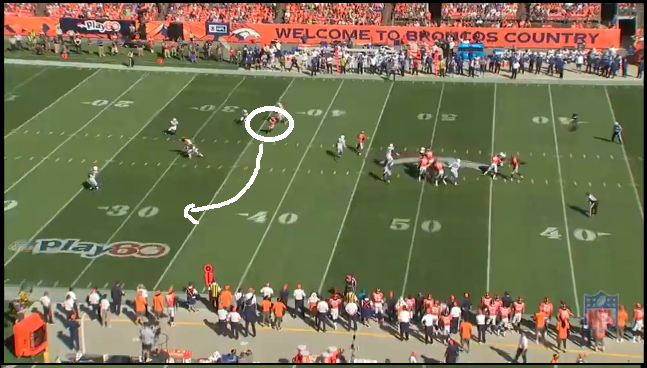 And then the interception happened…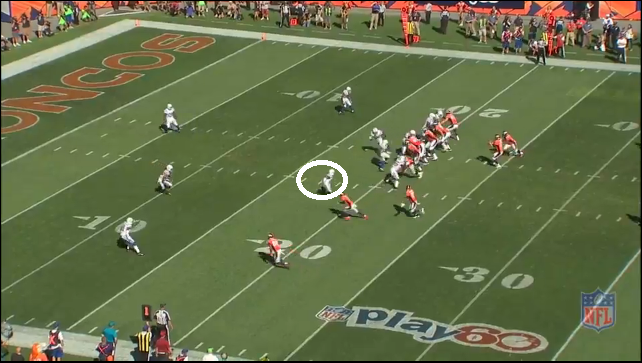 Siemian didn't read the defense before he threw, but Butler read his eyes.
A later play blew up before it needed to and he threw it away. He had multiple options available, however.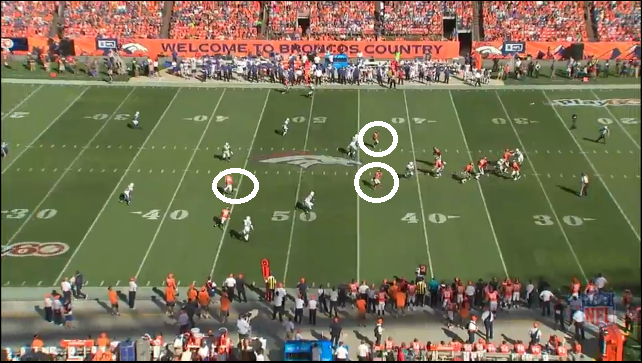 A few plays later had potential to go long.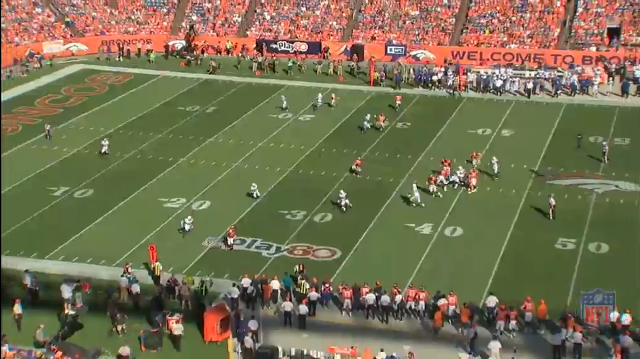 A receiver in the middle was opening up while every defender was focused on the sidelines. However, it did go for 9 yards and ultimately led to a field goal before the end of the half.
I think I'll stop the analysis here for now. Overall, I think he's a good player and he's generally making the right moves. He's going through progressions and getting the team downfield. I would give him a few more games before he starts understanding where defenders are going and what his best options are.